Packard For Sale:  1937 115C Rumble Seat Convertible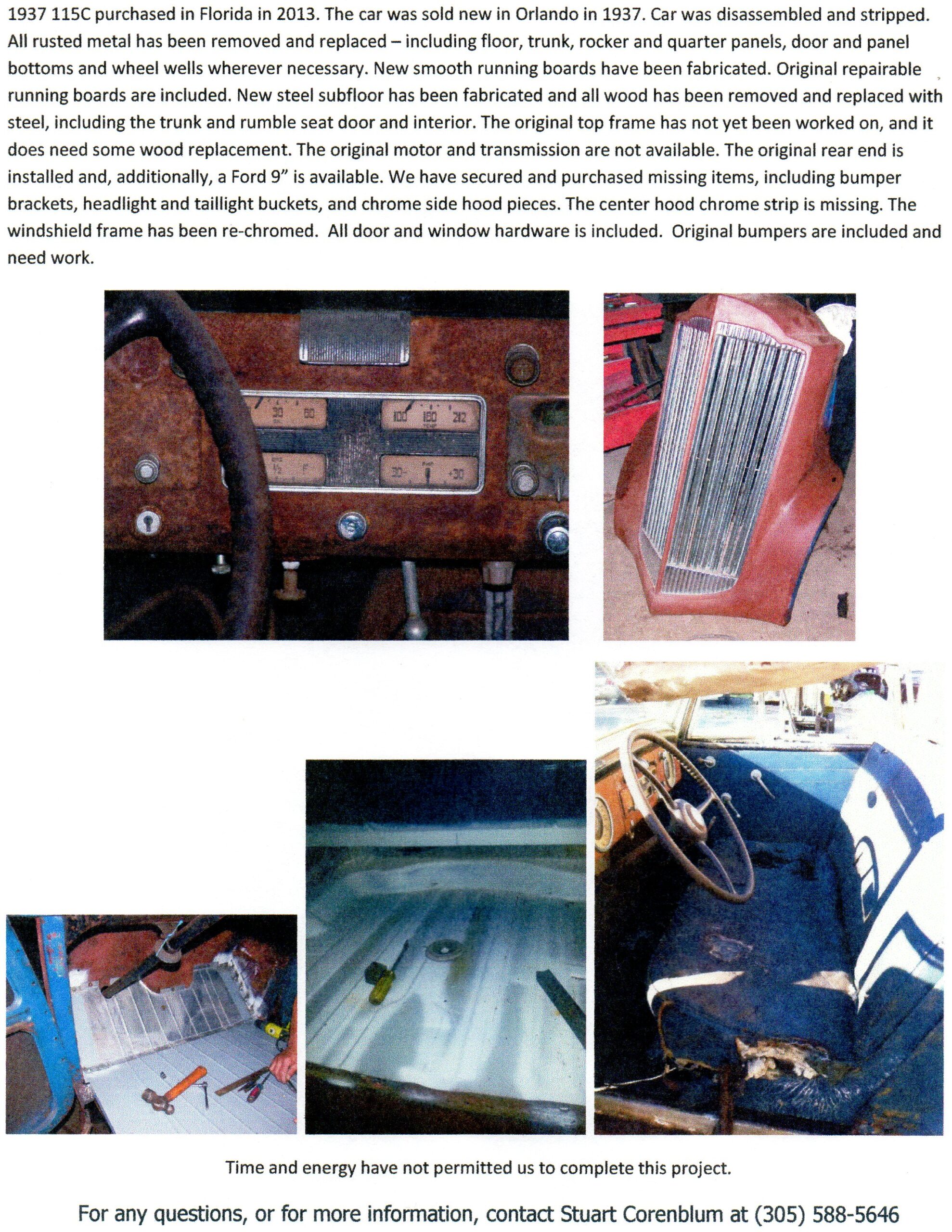 Packard For Sale: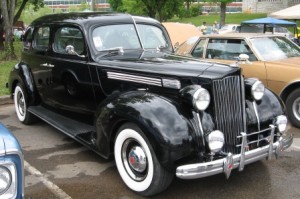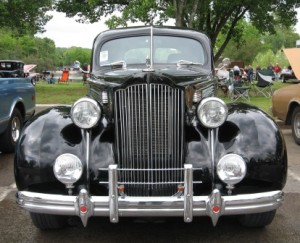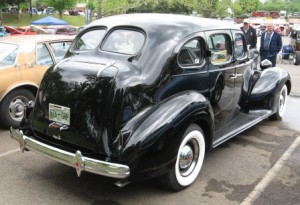 Packard for Sale: 1938 Super 8, 4-door sedan.  350 Chev engine, 700R transmission, 3.73 limited slip rear, 1990 Dodge Dakota front clip, power steering, power brakes, power windows.  Light gray leather interior with dual Vintage Air heat and air conditioners, Cadillac tilt, telescopic steering column.  Wide whitewall tires on special fabricated wheels with original hubcaps.  $55,000.  Contact Bert Barrett at 865-428-7575 or [email protected].  Pigeon Forge, Tennessee.
Packard Parts for Sale:

Packard Parts Wanted:
Looking for a pair of rear fenders for my 1937 120 coupe.  Contact Bob Smith at 304-544-0595 or email [email protected].  Proctorville, Ohio, 45669.

Packard Parts Free:
Nearly complete front end for a 1939 110 coupe.  Came out of car when it was changed over to a C4 Corvette.  Brakes, backing plates, axle, etc.  Springs are shot.  Local pick up only in Knoxville, TN.  Contact Bob Kennard by email: [email protected] or cell phone: 865-719-1144.