Fred Bruner who owns Max Merritt Packard Parts in Franklin, Indiana, has a fleet of Packards ranging from this 1935 120 Sedan Delivery street rod under construction to total restorations and barn finds.  This car is titled as a 1935 120, but it has a 1937 front clip, a Cadillac V-8, and an Apollo tilt column.  Fred has wanted to build a sedan delivery since he saw an article in the 1935 Packard Service Counselor about a 1929 model 626 sedan delivery.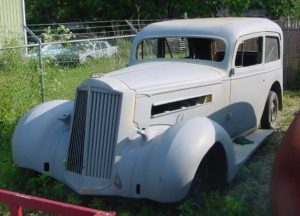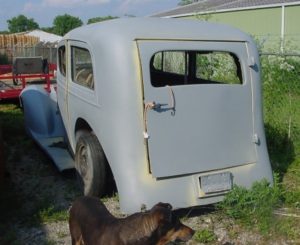 Fred's 1955 Caribbean had a frame-on full restoration.  It is all original except for a 700R4 transmission, Vintage Air, electric wipers, and solid state AM/FM tuner conversion with kicker speakers.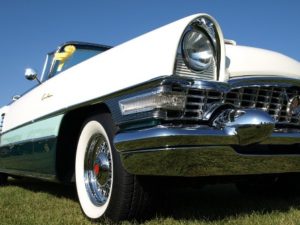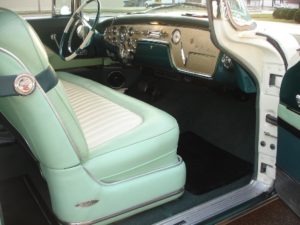 This 1934 V-12 Club Sedan was restored to original in mid 1960's by Max Merritt and has been in the family since.
Fred described the 1938 Super 8 business coupe as "My barn find, but barn in better shape than the car!!"  So is the big coupe headed to the restoration shop or to the street rod shop?